Dr. Jenkins at the Los Angeles Dodgers Spring Training facility at Camelback Ranch--Glendale, Arizona. Dr. Jenkins has been providing podiatric consulting and podiatric treatment for the Dodgers during Spring Training since 2010
Greetings. Although the AAPSM Board has been hard at work on many important issues, the primary focus continues to be the AAPSM's Annual Stand Alone meeting, SPORTS MEDICINE OF THE FOOT AND ANKLE: Tools of the Trade, which will be held at the Thayer Hotel at the United States Military Academy, West Point, New York September 11-13, 2015. We fully expect this meeting to be one of, if not the premier, podiatric sports medicine conferences of the year. Again, I sincerely hope you will join us in West Point for this exceptional meeting. A reminder that the first 50 registrants receive a complimentary pair of Altra Running Shoes!
As you know, the AAPSM is a sponsor of Fit Feet, the Special Olympics Healthy Athletes discipline that screens the feet of Special Olympics athletes at competitions around the world. This summer, from July 25th 2015 to August 2nd 2015, Special Olympics will hold the World Games in Los Angeles, CA. This once every 4 years event will probably not return to the USA for some time, as there is a rotation to countries all over the world. The event will draw thousands of Special Olympics athletes from over 150 countries---in the last World Games in Athens, Greece our Fit Feet team evaluated 2800 athletes. If any AAPSM members are in a position or location to help us out for a day or two - screening days are July 26th to August 1st - please contact me. It is an experience you will never forget.
Exciting changes coming to AAPSM -- In early March, the AAPSM Board met to review and update the AAPSM Strategic Plan & Bylaws. This process resulted in some ideas for new directions and upgrades for the Academy - attempts to be more inclusive to our colleagues internationally and even a new name are being considered. When these proposals are completed - and some of these were borne out of the surveys completed by the membership (and for those of you that completed them, we are very grateful) - they will be sent to the membership at large for comment and approval. Stay tuned.
Another outcome of this process was a consolidation and streamlining of our committee structure. This, thus, is a great opportunity to get more of you involved. Please contact Rita for a list of AAPSM committees – and, by all means, join one and share your expertise with us!
Look forward to seeing everyone in New York!
The American Academy of Podiatric Sports Medicine would like to send a special shout out to Fellows Dr.'s Richard Bouche', Brian Fullem, Paul Langer, James Ratcliff and Amol Saxena for their outstanding representation at the Midwest Podiatry Conference for March 4-8, 2015 in Chicago. All the lectures and workshops were well received by attendees.
CSPM at the Napa Valley Marathon
By Sarah Feddersen
On March 1st, the CSPM student chapters of the American Academy of Podiatric Sports Medicine and American Association of Women's Podiatrists clubs teamed up to provide podiatry first aid at the Napa Valley Marathon. A group of 17 students were led by Dr. Timothy Dutra and Dr. Sky Shanks, and served at both the finish line medical tent and at the various aid stations along the course. It was a great experience that allowed the students to see and treat injuries unique to endurance athletes.
Day of Sports Medicine Scheduled for
April 25 at Barry University
Under the direction of AAPSM Fellow Clint Laird, DPM, Barry University AAPSM Student Chapter President Rob Schergen will welcome the AAPSM on April 25 to present a Day of Sports Medicine. Listed below is the tentative schedule. Members of the AAPSM Student Chapter at Barry are urged to apply for the Robert Barnes Memorial Scholarship which will also be presented at the meeting. Students can apply for the scholarship by visiting the AAPSM website at www.aapsm.org and following the link on the right hand sidebar. For additional information on the Day of Sports Medicine Seminar, please feel free to contact Dr. Laird at footdr97@verizon.net or AAPSM Student Chapter President Rob Schergen at robert.schergen@mymail.barry.edu.
Saturday, April 25, 2015:
| | |
| --- | --- |
| 8:00-8:15 am | Introduction/Welcome/Barnes Presentation |
| 8:15-9:00 am | Advanced Treatment of Heel Pain- Brian Fullem, DPM |
| 9:00-9:45 am | Multi-Sport – Matt Werd, DPM |
| 9:45-10:30 am | Stress Fractures in the Athlete- Clint Laird, DPM |
| 10:30-11:15 am | Break with Exhibitors |
| 11:15 am-12 pm | Panel Discussion "How to Build a Sports Medicine Practice" Matt Werd, DPM- Moderator |
| 12:00-1:00 pm | Lunch / Exhibitors |
| 1:00-1:30 pm | Cuboid Fracture Case presentation-Clint Laird, DPM |
| 1:30-2:00 pm | Hallux Limitus- Brian Fullem, DPM |
| 2:00-2:30 pm | Alternative exercises for the injured –Clint Laird, DPM |
| 2:30-3:00 pm | Athletic Shoe Update and Future Trends-Matt Werd, DPM |
AZPOD Student Chapter Helps Out at Runner's Den
Every month, some members of the Arizona School of Podiatric Medicine AAPSM Sports Medicine Club and AAPSM President David Jenkins, DPM, visit Runner's Den to do screenings and offer advice to local runners. Additionally, students can get the latest information on running shoes from Runner's Den's Barry Anderson. Students attending are Scott Bird, Zachary Bennett, Justin Curtis, Tyler Reber, and Parth Patel, with Parth Patel.
AAPSM Members Discuss Risks and Benefits of Barefoot Running
Recently Chicago Tonight spoke with AAPSM Associate members about the potential risks and benefits of barefoot running. AAPSM Member Dr. Beth Jarrett says that unknown roadways for barefoot runners present the real risk. "Probably the bigger issue in terms of injuries with barefoot running is the fact that you're barefoot, and more likely to step on stones or glass," she said. Dr. Jarrett says she would not generally recommend barefoot running, unless someone had access to a safe running environment to minimize the risks of injuries from unknown surfaces.
Dr. Michael Chin, an AAPSM associate in the process of advancing to Fellow, says barefoot running is a good training tool to improve the mechanics of running, but he doesn't recommend it for long distances. "You can work on cadence, how fast your legs are turning over per minute," said Dr. Chin. "Barefoot runners use short, choppier steps versus longer strides for those running with shoes. I'd recommend [barefoot running] for training, but not for long distance because we've seen just as many injures with barefoot running as we do with regular shoes," said Dr. Chin.
---
Dr. Saxena Featured in GQ Running Story
On March 19, 2015, AAPSM Fellow and Board member Amol Saxena, DPM, was featured in a GQ Running Story "How to buy the best running shoes"…"Comfort is the No. 1 factor, not too tight and not too loose. The heel should be snug and the insole outline should match your foot - you can hold up to the mirror with your foot superimposed. If you see your foot extending beyond the insole, the shoe will be too narrow. If you have sensitive balls of the feet like "neuromas", be aware that some of the forefoot cushioning systems and outside treads can aggravate. It's OK to wear the same shoe daily, but rotating may help with extending wear and decrease fungus build up."
Favorite Shoe: I like the Nike Pegasus because it is a neutral cushioned shoe. I have knee arthritis. Many people erroneously recommend motion control shoes for knee pain, but more shock absorption is needed. That is why I often recommend Hoka Shoes. They are great for most types of knee pain, big toe joint and mid-foot arthritis, and according to a recent survey of the American Academy of Podiatric Sports Medicine, one of the most recommended shoes these days.
Read the complete story online.
March 28-April 4, 2015

XXVIII Annual Dive Seminar
Litle Cayman Beach Resort, Cayman Islands
Click here for details and registration

May 15-17, 2015

2015 Midwest Education Residency Summit
Oak Brook Hills Resort
Just outside Chicago, IL
Details and registration

May 26-30, 2015

American College of Sports Medicine
San Diego, California
www.acsm.org

June 23-26, 2015

National Athletic Trainers Association
St. Louis, Missouri
www.nata.org

June 25-28, 2015

The 2015 Western Foot and Ankle Conference
Disneyland Hotel and Convention Center
Anaheim, CA
Register now at www.thewestern.org

June 25-28, 2015

2015 "Footprints in the Sand" Conference
The Podiatry Institute, along with the SC Podiatric Medical Association, will be having their annual Footprints in the SandConference, June 25 - 28 at the Hilton Head Marriott Resort & Spa in Hilton Head, SC. For details and to register click here.
Please contact Tami Johnson by email at tjohnson@palmettolpg.com or by phone at 803-413-5595 or 803-309-2400 if you have any questions or need any further information.

July 23-26, 2015

American Podiatric Medical Association
Orlando, Florida
www.apma.org

August 14-16, 2015

Residency Education Summit East 2015
Teaneck Marriott
Teaneck, NJ
Details and registration

September 11-13, 2015

AAPSM Presents: Tools of the Trade - A Sports Medicine Experience!
New York, NY
Get the Nuts and Bolts on the Following Hot Topics:

- Overuse Injuries
- Gait Analysis Tools
- Foot and Ankle Dysfunction in the Athlete
- Psychological Approach to Treating Athletes
- Achilles Issues
- Dermatological Issues Facing Athletes
- Athletic Footwear
Click here for Preliminary Agenda (PDF)
For meeting brochure, click here (PDF)
For hotel reservations, click here

For sponsorship opportunities, contact Rita Yates at ritayates2@aol.com

October 16-18, 2015

Region One/Podiatry Institute Conference
Boston Marriott Quincy Hotel
Quincy, MA
Click here for details

October 22-24, 2015

Superbones West 2015 Conference
Cosmopolitan Hotel
Las Vegas, NV
Details and registration

November 18-20, 2015

Desert Foot 2015 Conference
Sheraton Phoenix Downtown
Phoenix, AZ
Details and registration
FIRST 50 REGISTRANTS RECEIVE FREE PAIR OF ALTRA RUNNING SHOES

Photo for sample purposes only and may not be actual shoe given at meeting
The AAPSM is excited to present this fantastic educational opportunity. Join your colleagues as we find out together why stretching doesn't work for Achilles Tendinopathy and what really does work!
Registration is now open for the 2015 "Sports Medicine of the Foot & Ankle: Tools of the trade presented by the AAPSM with an Internationally renowned faculty". Download the brochure online.
The Thayer Hotel is now accepting reservations for 2015 Stand Alone - $199 single/double. Reserve your room online.
From the February membership blast, were you able to answer the question…
What do Mike Krzyzewski,
Timothy O'Leary and
George A. Custer have in common?
They are all West Point Alumni!
The American Academy of Podiatric Sports Medicine would like to congratulate Scott Byron, DPM, on achieving Fellow status. Dr. Byron passed a written examination along with an oral interview. Read a little more about the AAPSM's newest Fellow...
Bone Marrow Edema Lesions in the Professional Runner
Review by Kyoung Min Han, DPM
Bone marrow edema (BME) lesion can be commonly found in MRI of acute joint injury. However, BME lesions can also be incidental findings on MRI of repetitively stressed joints of asymptomatic athletes as well. When treating elite runners, it becomes crucial to determine whether or not the incidental finding of asymptomatic BME lesions warrant a change in training regimen...
The American Academy of Podiatric Sports Medicine would like to welcome the following new member who recently joined the AAPSM:
Timothy Thomas, DPM
Oklahoma City, Oklahoma
Dear AAPSM Member:
We are delighted to let you know that in their continued efforts to support the American Academy of Podiatric Sports Medicine (AAPSM), PRESENT e-Learning Systems is extending a generous offer to all AAPSM members. All of our members are invited to attend the 2015 Podiatric Residency Education Summit Midwest Conference for $149.
The 2015 Podiatric Residency Education Summit Midwest Conference has a seven year tradition of providing high quality podiatric educational lectures and workshops in a location that healthcare professionals really want to go to. The upcoming 2015 Podiatric Residency Education Summit Midwest Conference will be held at the Hilton Chicago / Oak Brooks Hills Resort & Convention Center in Oak Brook, Illinois from May 15th - 17th, 2015. The meeting places top national speakers at the podium during our general sessions, and uses those speakers across the table during hands-on surgical and wound healing workshop sessions. The Conference Co-Chairs are Drs. Harold Schoenhaus, Robert Frykberg and Guido LaPorta.
Attendees not only receive 15.25 CME credit hours, but also benefit from state-of-the-art training and updates on podiatric surgical and wound care procedures, learning new techniques in wound care and in healing the lower extremity, and managing their practices to the utmost efficiency.
Take advantage of this exceptional
offer now by visiting
www.resedsummitmidwest.com and clicking on Register (at the top right corner of the page). Then click on "new registration," select your category (Attendee), enter your email address, and in the ID Code box, enter: AAPSM149 and hit continue. Then follow the on-screen instructions to complete your $149 registration.
We are pleased to bring you this valuable AAPSM Member Benefit.
Be sure to follow the AAPSM on Facebook and Twitter!!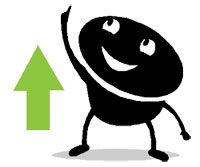 The American Academy of Podiatric Sports Medicine serves to advance the understanding, prevention and management of lower extremity sports and fitness injuries. We believe that providing such knowledge to the profession and the public will optimize enjoyment and safe participation in sports and fitness activities. We will accomplish this mission through professional education, scientific research, public awareness and membership support.
Robert M. Barnes, DPM
Richard S. Gilbert, DPM
John W. Pagliano, DPM
Steven I. Subotnick, DPM
Harry F. Hlavac, DPM
Edward J. Kent, DPM
Raymond E. Stidd, DPM
Gary M. Gordon, DPM
Jeffrey F. Yale, DPM
Michael W. Heaslet, DPM
Paul M. Taylor, DPM
William L. Van Pelt, DPM
Lloyd S. Smith, DPM
Gary L. Rippberger, DPM
Richard L. Blake, DPM
Roy B. Corbin, DPM
Mark E. Julsrud, DPM
Jeffrey A. Ross, DPM
Michael K. Lowe, DPM
Phyllis A. Ragley, DPM
Thomas E. Shonka, DPM
William R. Olson, DPM
Richard T. Bouche', DPM
Perry H. Julien, DPM
Patrick J. Nunan, DPM
James M. Losito, DPM
Douglas H. Richie, Jr., DPM
Stephen M. Pribut, DPM
Timothy G. Dutra, DPM
Matthew B. Werd, DPM
Bruce E. Williams, DPM
David Davidson, DPM
Karen Langone, DPM
James Yakel, DPM
Robert M. Conenello, DPM
Paul R. Langer, DPM
•
Executive Director:
Rita J. Yates
3121 NE 26th Street
Ocala, FL 34470
(352) 620-8562
Ritayates2@aol.com


•
Interim President:
David Jenkins, DPM
Midwestern University
19555 North 59th Avenue
Glendale, AZ 85308
(623) 572-3457
djenkins@aapsm.org


•
Vice President:
Dianne I. Mitchell, DPM
3000 Q St., Podiatry 4th Floor
Sacramento, CA 95816
(916) 733-3359
dmitchell@aapsm.org


•
Secretary-Treasurer:
Brian Fullem, DPM
Elite Sports Podiatry
1700 N. McMullen Booth Rd
Suite C-2
Clearwater, FL 33957
(727) 330-7646
bfullem@aapsm.org


•
Director:
Alex Kor, DPM
675 South President St.
Suite 1804
Baltimore, MD 21202
(410) 550-1511
alexkor@aapsm.org


•
Interim Director:
Amol Saxena, DPM
Palo Alto Foundation Medical Group
Dept. of Sports Medicine
3rd Floor Clark Building
795 El Camino Real
Palo Alto, CA 94301
Office: (650) 853-2943
Fax: (650) 853-6094
asaxena@aapsm.org


•
Immediate Past Presidents:
Paul R. Langer, DPM
701 25th Avenue South, #505
Minneapolis, MN 55454
(612) 455-2008 – ext. 308
planger@aapsm.org


•
Robert M. Conenello, DPM
100 Dutch Hill Rd., Suite 270
Orangeburg, NY 10962
(845) 365-3100
rmconenello@aapsm.org