About Us
History And Background | Objectives | Awards | Additional Information
The American Academy of Podiatric Sports Medicine serves to advance the understanding, prevention and management of lower extremity sports and fitness injuries. We believe that providing such knowledge to the profession and the public will optimize enjoyment and safe participation in sports and fitness activities. We will accomplish this mission through professional education, scientific research, public awareness and membership support.
History And Background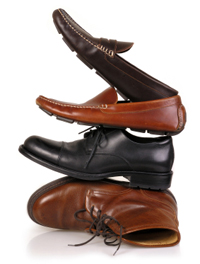 Robert Barnes, DPM, officially founded the American Academy of Podiatric Sports Medicine (AAPSM) in 1970.
 Dr. Barnes organized a meeting of podiatrists, who were interested in sports medicine, at the American Podiatry Association's  national meeting in San Francisco.  With the help of APA past president Charles Turchin, DPM, a gradual organization process commenced resulting in official recognition and affiliation with the APA.
Over the next five years, the AAPSM "spread the gospel" of podiatric sports medicine by educating podiatrists, allopathic physicians and the public through magazine/journal publications and national educational meetings.  This education process was fortuitous for sports podiatrists as the mid-to-late seventies marked the onset of the "running boom".
By 1975, the foundation of the AAPSM had been established with appointed officers and identified founders.  There were 14 founding fathers including George Sheehan, MD – the only non-podiatric AAPSM founder.  "Saint George" as he was known to sports podiatrists, was a famous cardiologist, philosopher, runner, speaker and writer from Red Bank, New Jersey who championed the AAPSM's mission.  Through the efforts of Dr. Sheehan and others, podiatric sports medicine assumed its proper place in the management of lower extremity sports and fitness injuries.
Today, the AAPSM has over 700 members and is the second largest affiliate of the American Podiatric Medical Association (previously known as APA or American Podiatry Association).  The AAPSM continues to be the preeminent leader in all areas of lower extremity sports medicine.
---
Objectives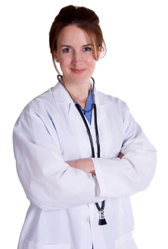 The American Academy of Podiatric Sports Medicine has a series of major objectives:
to provide and stimulate programs for research and education

to promote and encourage publication of research findings and other literature pertaining to podiatric sports medicine

to provide a consultative service for those persons engaged in sports medicine 

to increase awareness of the medical profession, sports population, and general public to the profession of podiatric sports medicine and modalities available to those who participate in sports 

to coordinate student chapters and to acquaint the podiatric medical student with the needs and demands placed upon athletes 
These measures have proven successful over the years by reaching out to podiatrists, other practitioners, athletes, trainers, physical therapists, students and the public. It has been through all of these collective efforts that the American Academy of Podiatric Sports Medicine has been able to realize its goals and continue to set new ones.
---
Awards
The American Academy of Podiatric Sports Medicine has several awards which are presented at the Annual Meeting. These include the John Pagliano Golden Foot Award; Robert Barnes Distinguished Service Award; Richard Schuster Biomechanics Award. The recipients of these awards are both Podiatrists and non-Podiatrists who have made significant efforts to foster the importance of podiatric sports medicine.
The American Academy of Podiatric Sports Medicine has found a place in the field of sports medicine. Our challenge will be to continue as a leader in research, education, and treatment of podiatric sports medicine injuries.
---
Additional Information
For more information about sports injuries call: 301-370-2397 or email:ritayates2@aol.com.
Read about the Role of Academy in education and the document on Education to learn about the AAPSM's stance on education.
Are you seeking information regarding careers in Podiatric Medicine? Click here to visit The APMA Online.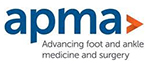 ---
| | |
| --- | --- |
| If you do not already have Adobe Acrobat Reader, you may obtain it by clicking on the Get Acrobat Reader Logo. | |