2016 Stand Alone Meeting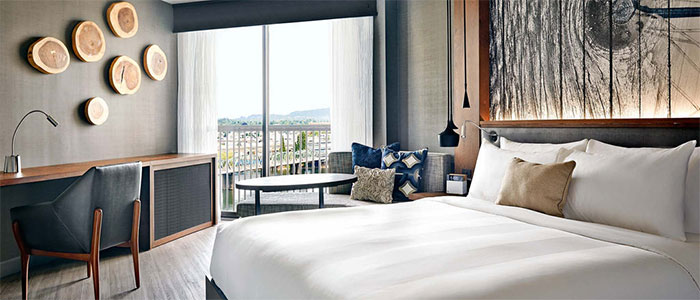 ---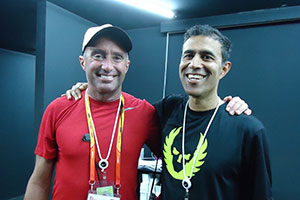 L to R: Alberto Salazar and Amol Saxena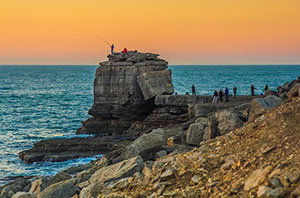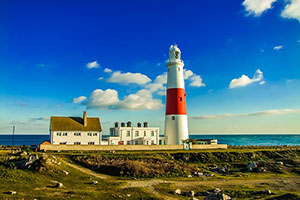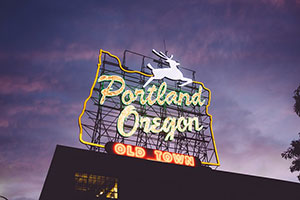 Featured Speaker Alberto Salazar
"Adjusting foot strike to improve running efficiency"
Alberto is an AAPSM Golden Foot Award recipient, IAAF Coach of the Year, former Marathon World Record Holder and 3 time New York Marathon Winner!
25+ Continuing Education Contact Hours
Meeting Program (PDF) | Surgical Lab Overview (PDF)
Exhibitor Information & Contract (PDF)
Physical Therapists and Assistants Invited to Portland!
The American Academy of Podiatric Sports Medicine would like to invite physical therapists and assistants to attend the "Best Sports Medicine Foot and Ankle Meeting in the Country", October 20-23, 2016. Register online.
---
AAPSM MISSION STATEMENT
The American Academy of Podiatric Sports Medicine serves to advance the understanding, prevention and management of lower extremity sports and fitness injuries. We believe that providing such knowledge to the profession and the public will optimize enjoyment and safe participation in sports and fitness activities. We will accomplish this mission through professional education, scientific research, public awareness and membership support.
---
LEARNING OBJECTIVES
An example of what attendees will gain knowledge on……
Become proficient in the use of Diagnostic Ultrasound
Gain understand of use and applications of Platelet Rich Plasma (PRP)
Become updated on latest information on Shock Wave (ESWT, RSW, EPAT)
Understand why traditional treatments for plantar fasciitis, Achilles Tendinopathy and Medial Tibial Stress Syndrome are rapidly changing
Learn surgical techniques during the hands-on cadaver lab (October 20, 2016). Goals and objectives of the hands-on cadaver lab include:

Learn new percutaneous techniques for Achilles tendon rupture & insertional repair
Understand principles of Lisfranc's stabilization & fusionLearn surgical treatment options for Jones fracture
Learn new techniques for fibular fracture repair
Learn open treatment approaches for ankle OCDS & TLTs
Be able to surgically treat Navicular fractures
Learn how to use plates for 1st ray & MP procedures
Become surgically proficient in dealing with lateral ankle pathology, including instability, Peroneal tendinopathy & Os Trigonum syndrome
Other procedures as requested/time permits
---
INVITED FACULTY & A SAMPLE OF TOPICS
Rich Bouche', DPM – Clinical Exam of the Foot and Ankle; MTSS in the Athlete; Surgical Techniques for Sports Medicine
Michael Chin, DPM; Ray McClanahan, DPM – Cuboid Manipulation of the Foot and Other Pearls
Dalia Krakowski Clausen, DPM – Cross Country and Free Heel Skiing Injuries Workshop
Rob Conenello, DPM – Communication with the Athlete
Marc Cucuzella, MD; Jay Dichary, PT – Teaching Proper Running Form
Jay Dichary, PT – Gait Examination
Tim Dutra, DPM; Ted Forcum, DC, KT Tape – Taping Workshop
Maggie Fournier, DPM – Update on Athletic Metabolism: REDs; Surgical Techniques for Sports Medicine
Ludger Gerdesmeyer, MD – Shockwave Update – It's Not Just for Heel Pain
John Grady, DPM – Hallux Rigidus Panel; Heel Pain in the Athlete Panel; Surgical Techniques for Sports Medicine
Adam Kelly, ATC – Original Research Pertaining to Proprioception and Balance in Ankle Sprains
Karl Kolbeck, PT – Rehab of Tendon Pathologies from a PT Perspective
Clint Laird, DPM; Matt Werd, DPM – Bike Fit
Paul Langer, DPM – Foot Orthotic Therapy in Sports Panel; Stress Fractures in the Athlete Panel
Mike Lowe, DPM – Common Basketball Injuries Panel
Ray McClanahan, DPM – How to Strengthen the Foot
Kevin Paulk - Shoe Creation: From Concept to Reality
Amol Saxena, DPM – Achilles Tendinopathy Update; Hallux Rigidus Panel; Surgical Techniques for Sports Medicine
David Tsai, MD – MRI of the Foot and Ankle
Matt Werd, DPM – Pediatric Athlete; Bike Fit

PLUS: Sonosite Diagnotic Ultrasound Lab, PRP Techniques and Practice, Surgical Techniques Lab, Workshops, Fun Run, Shoe Testing, Case Presentations & Practice Management with Harry Goldsmith
---
HOTEL INFORMATION
Reserve your room online: https://resweb.passkey.com/go/AAPSM2016
Reservations may also be made by calling 1-877-901-6632. Refer to the "American Academy of Podiatric Sports Annual (AAPSM) Meeting" October 20 – 23, 2016 when calling.
Guestroom reservations must be made by September 28, 2016 in order to receive the discounted group room rates. After this date, guestrooms are at the best available rate.
---
Disclosure
All faculty participating in continuing medical education program sponsored by the AAPSM are expected to disclose to the program audience any real or apparent conflict(s) of interest related to the content of their presentation(s).
Faculty Members receive no honorariums.
Non-discrimination
This program is open to all healthcare professionals regardless of age, sex, race or professional credentials.
Approval Status
Kent State University is approved by the Council on Podiatric Medical Education as a provider of continuing education in podiatric medicine. Kent State University has approved this activity for a maximum of 25+ continuing education contact hours.  Schedule and speakers may be subject to change.