Membership - Fellowship Requirements
Fellowship Application | Fellowship Opportunities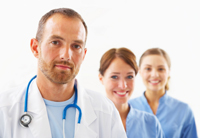 The American Academy of Podiatric Sports Medicine has close to 200 sports podiatrists who have achieved the Fellow designation. These doctors have passed a rigorous oral and written examination while demonstrating an expertise in sports medicine. Over the years AAPSM Fellows have given tirelessly in serving as examiners for the Fellowship examination, participating in the Academy's speakers bureau, and delivering papers on research projects in sports medicine. Their efforts have made a significant impact on the Academy's success.
The American Academy of Podiatric Sports Medicine serves to advance the understanding, prevention and management of lower extremity sports and fitness injuries. We believe that providing such knowledge to the profession and the public will optimize enjoyment and safe participation in sports and fitness activities. We will accomplish this mission through professional education, scientific research, public awareness and membership support.
The AAPSM will embrace the philosophy and guidelines of other professional associations in providing a status of Fellow within the Academy. The requirements reflect and recognize past achievement and service to the AAPSM and to encourage continued professional development and service to the AAPSM.